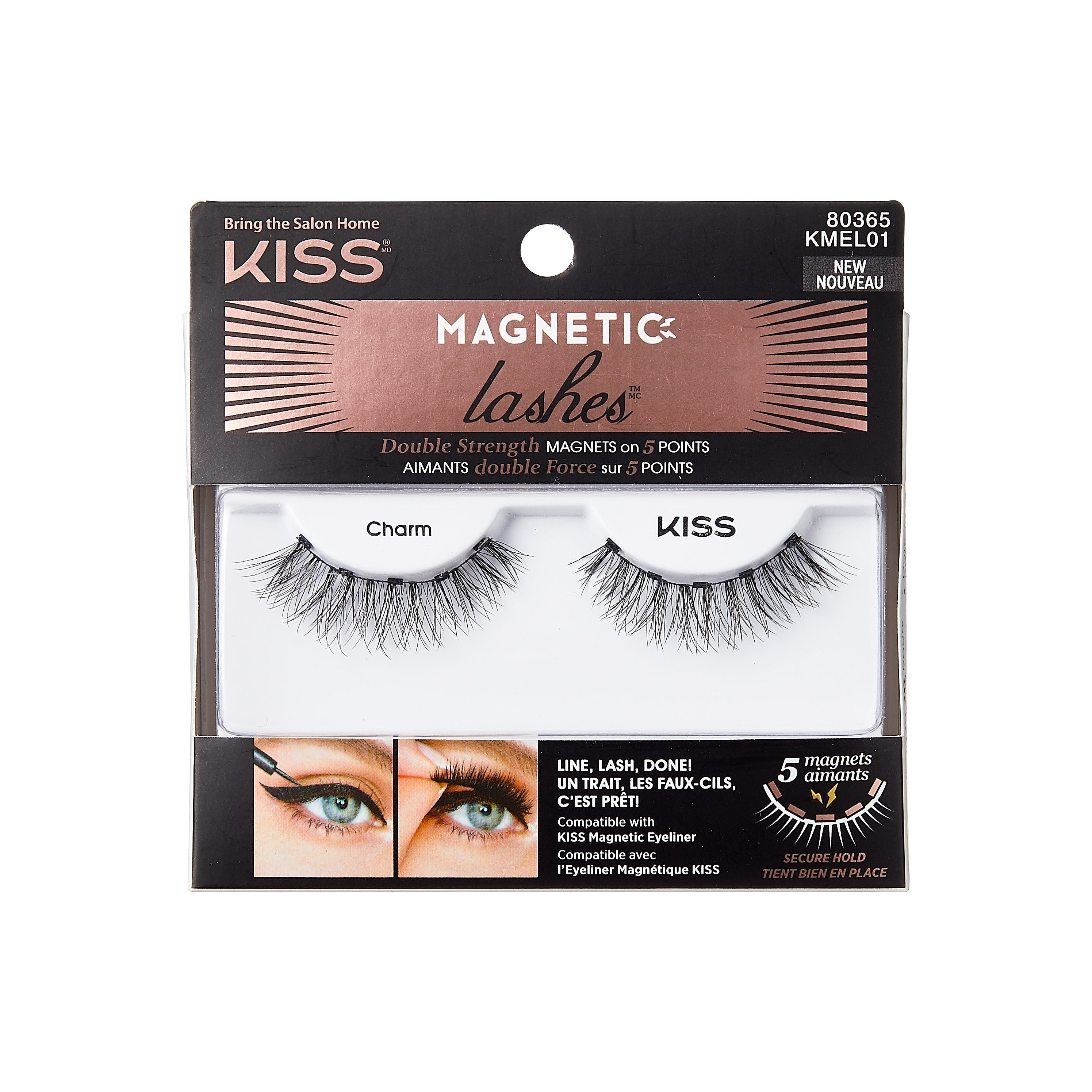 Magnetic Lashes - Charm |KMEL01|
Prepare to change the way you lash! Brush KISS Magnetic Eyeliner (sold separately) along your lash line, apply magnetic lashes and they lock in place. Like magic, the Lashes cling to the Liner like glue (but there's no glue needed!). LINE, LASH, DONE!
Used with KISS Magnetic Eyeliner (sold separately), lashes stay in place from day-to-night.
HOW TO APPLY:
Measure: Lay lash on top of your natural lash. Trim if needed for a custom fit. Lash must be trimmed at the end of a magnet. Be sure to trim the lash right against the magnet. A magnet must remain at the very ends of the lash for the magnetic cling to take effect
Prep: Apply magnetic eyeliner (not included). SHAKE BOTTLE Before Use! Line with KISS Magnetic Eyeliner along the lash line, and wait until formula is dry
Apply: Place lash right onto the applied and dried eyeliner

HOW TO REMOVE:
Lashes easily detach from the Liner
To remove LINER, apply makeup remover(oil-based preferred). Wet a cotton swab with remover, and wipe gently along lash line
Keep out of reach of children
If you have a pre-existing eye condition, consult your physician before use
Discontinue use and consult your doctor if irritation occurs
Use only as directed
For external use only
Do not share magnetic lashes with others
Only wear one set of magnetic lashes per eye at a time
Frequently Asked Questions
Q: HOW MANY TIMES CAN I USE THEM?
A: This is average and depends on how you take care of the lashes but you can re-use them up to 15 - 20 times.
Magnetic Lashes - Charm |KMEL01|